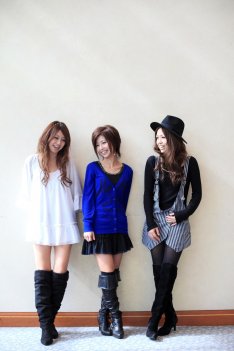 Back in May, girl group ZONE announced that they will be reuniting for the month of August. In addition to the two reunion concerts that are already scheduled for August 14-15, it has been revealed that they will be holding a charity concert in the city of Chichibu, Saitama, on August 27.
ZONE decided to reunite this August because it marks the 10-year anniversary of their hit song "secret base ~Kimi ga Kureta Mono~," whose lyrics include the line "Believe that we can meet again in August 10 years later." A cover of that song was used as the ending theme of the recent anime series "Ano Hi Mita Hana no Namae wo Bokutachi wa Mada Shiranai" (popularly abbreviated as "Ano Hana"). Because the anime's setting is modeled after the city of Chichibu, Saitama, the city's Chamber of Commerce and Industry asked ZONE to perform a concert there.
The charity concert will be held at an outdoor stage at Chichibu's Muse Park. Besides ZONE, other performers are planned to appear, and more information will be announced in the near future on the Chamber's website. General ticket sales are scheduled to start on August 6. Proceeds from the concert will be donated towards the tsunami relief efforts in Rikuzen-Takata, Iwata.
Source:
Mantan Web