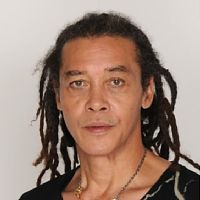 Rock singer Joe Yamanaka (real name Yamanaka Akira) passed away on Sunday morning at 6:56am at a hospital in Yokosuka, Kanagawa. He was 64 years old. The cause of death was lung cancer, which he was diagnosed with in March 2010. A funeral service will be held in Shinagawa, Tokyo, on August 12.
Yamanaka was best known as the vocalist of the rock group Flower Travellin' Band, which was formed in 1968. After the band broke up in 1973, Yamanaka went solo. He also made appearances on television and in movies, including the 1977 film "Ningen no Shoumei" and the 1989 version of "Zatoichi."
Yamanaka was also active with charity and volunteer work both overseas and in Japan. He recently participated in fund-raising activities and a charity concert for the earthquake and tsunami relief efforts in the Tohoku region. However, in late July, he was hospitalized after a cardiopulmonary arrest.
Source:
Sports Hochi
Sports Hochi