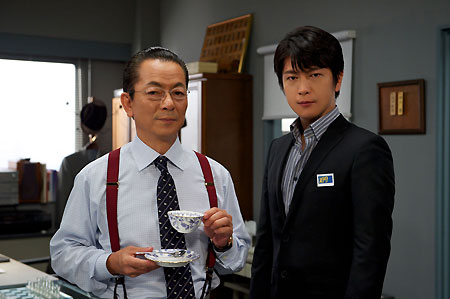 The TV Asahi detective drama series "Aibou" is now officially confirmed to have its 10th season starting this October. This will be the first television drama for co-star Oikawa Mitsuhiro (41) since his unexpected marriage to actress Dan Rei (40) last month.
Oikawa has played the partner of Mizutani Yutaka (57) since 2009, but it is said that the 10th season will finally reveal his character's past.
This past February, the "Aibou" series achieved a record viewership rating of 23.7% with the 16th episode of season 9. The season averaged 20.3% over its 18 episodes, marking the first time that the franchise has achieved better than 20% in a single season.
TV Asahi will broadcast the new season in the typical Wednesday 9:00pm time slot, though the first episode will be a 2-hour special starting at 8:00pm.
Source:
Mantan Web