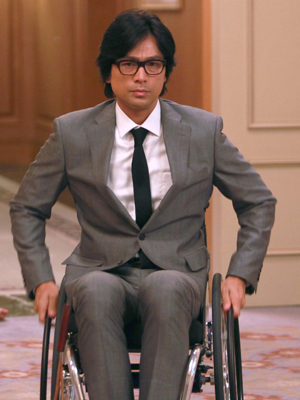 WOWOW's popular drama series "Pandora" has been green-lit for a third season, titled "Pandora III: Kakumei Zenya." The cast this time will feature actor Eguchi Yosuke as the main character.
Written by well-known screenwriter Inoue Yumiko, "Pandora" started as an 8-episode series in 2008 and got a second 7-episode series in 2010. The first series revolved around a miracle treatment for cancer, while the second involved a food development that could eliminate world hunger.
Following in the same theme of dangerous discoveries, the "Pandora's box" for the new series will be a medical treatment invented to prevent suicides. Eguchi plays Suzuki, a neuroscience researcher in a wheelchair who develops the treatment out of his desire to counter Japan's high suicide rate.
"Pandora III" will run for 8 episodes. Unlike the previous seasons, the plot will unfold over a span of 8 days, with each episode covering one day. There are also said to be 8 main characters, including Suzuki. The others are being played by Uchino Masaaki, Ozawa Yukiyoshi, Kamikawa Takaya, Yamamoto Koji, Itaya Yuka, Fukuda Mayuko, and Izumiya Shigeru.
"Pandora III: Kakumei Zenya" will air on Sundays at 10:00pm, beginning October 2.
Source:
Cinema Today