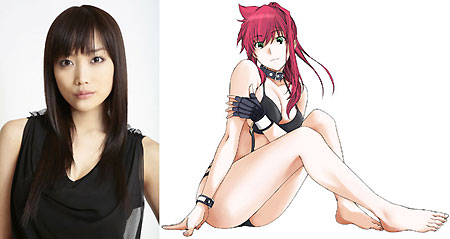 The main female cast for the upcoming "Koko ga Uwasa no El Palacio" ("Welcome to the El-Palacio") live-action series has been announced. "Cutie Honey" Sato Eriko (29) will play the heroine of the story.
"El Palacio" is based on a manga by Aoyagi Takao about a young man who loses his memory and begins living with a female professional wrestling group called El Palacio. It was announced earlier this month that actor Takeda Kouhei (25) will star as the young man. Sato will play the part of Shumisen Ouka, a former legendary wrestler who is now the strict coach and president of El Palacio.
Some of the other wrestlers will be played by gravure idols Aikawa Yuzuki and Nakamura Shizuka, karate artist and actress Takeda Rina, and talento and figure skater Sawayama Rina. Miura Rieko will play the hostess of a bar near the El Palacio.
"Koko ga Uwasa no El Palacio" will start in October, airing Friday nights at 12:12am.
Source:
Mantan Web