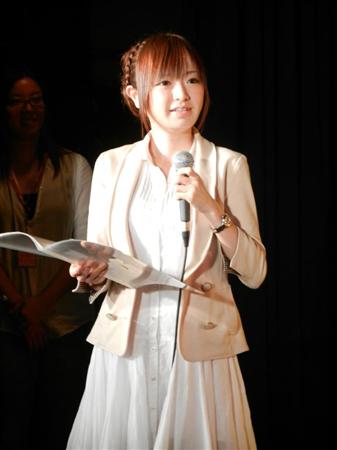 TV Tokyo announcer and former Morning Musume member Konno Asami (24) is currently in a romantic relationship. This week's issue of FRIDAY published photos of Konno with a 25-year-old man who is said to be part of a consulting firm. They apparently met while studying at the Faculty of Environment and Information Studies at Keio University, where the man was one year ahead of Konno.
FRIDAY says that the two seem to be living together. They were seen leaving Konno's Tokyo apartment together and walking side-by-side, and FRIDAY snapped a photo of the man embracing Konno on the subway platform. They were also seen having a meal at a buffet restaurant before returning to Konno's apartment.
TV Tokyo's public relations department declined to comment on Konno's private life.
Konno has been with TV Tokyo since April, and since July she has been a regular on the show "Moe x Kon."
Source:
Sankei Sports