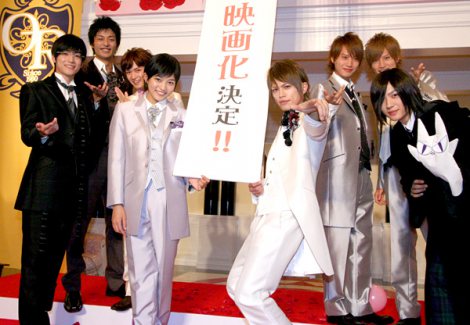 The television drama adaptation of "Ouran High School Host Club" (TBS) will also be turned into a movie, it was announced on Thursday. The movie will feature the same main cast of Kawaguchi Haruna, Yamamoto Yusuke, Daito Shunsuke, Ryusei Ryo, Chiba Yudai, Nakamura Masaya, Takagi Shinpei, and Takagi Manpei.
Based on Hatori Bisco's manga of the same name, the "Ouran High School Host Club" drama began airing in July and will air its 6th episode tonight.
Sony Pictures Entertainment will be the distributor for the film. This is the first time that it will handle a movie based on a television drama series. Filming will begin this fall, targeting a theatrical release in March 2012.
Sources:
Oricon
Sankei Sports