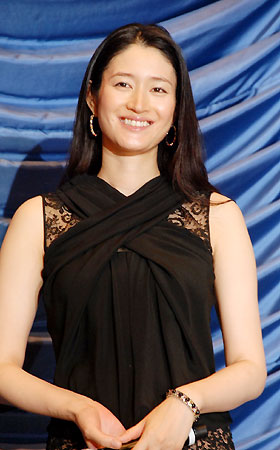 Matsuyama Kenichi (26) and Koyuki (34) announced on Saturday that they are expecting their first addition to their family. In a fax sent through their management agency, they revealed that Koyuki has entered her fifth month of pregnancy, putting her due date around February of next year.
Koyuki is said to be in a stable period of her pregnancy, so she plans to continue with her work for now, and she expects to keep acting after the child is born. It has not yet been decided when she will begin her maternity leave.
The couple have been married since April 1st of this year. They first met in 2008 during filming for the movie "Kamui Gaiden," and their relationship was publicly discovered in April 2009.
Sources:
Mantan Web
Oricon