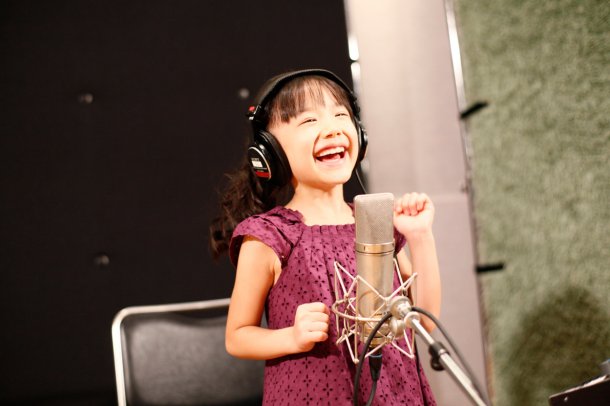 Riding her current wave of popularity, child actress Ashida Mana (7) will make her solo singing debut under Universal Music. She will first release a single in October, followed by an album before the end of this year.
Ashida got her big break last year in the drama series "Mother," and since then she has had a constant stream of television, film, and commercial roles. This past spring, she was one of the stars of the hit drama series "Marumo no Okite," and she and co-star Suzuki Fuku (7) sang the theme song "Maru Maru Mori Mori!" That song was released at the end of March and is still charting in the weekly top 10 after 16 weeks, and it has so far sold more than 650,000 copies.
Ashida's debut single is not yet titled, but it is said to be an upbeat song like "Maru Maru Mori Mori!" She already finished recording the song and its B-side at the end of August.
Her album will have a theme of "songs chosen by Mama that she wants Mana-chan to sing." Universal Music will be accepting suggestions from September 15 to October 5 through Ashida's new official website. The album will also contain original songs in addition to the covers.
Sources:
Sankei Sports
Natalie