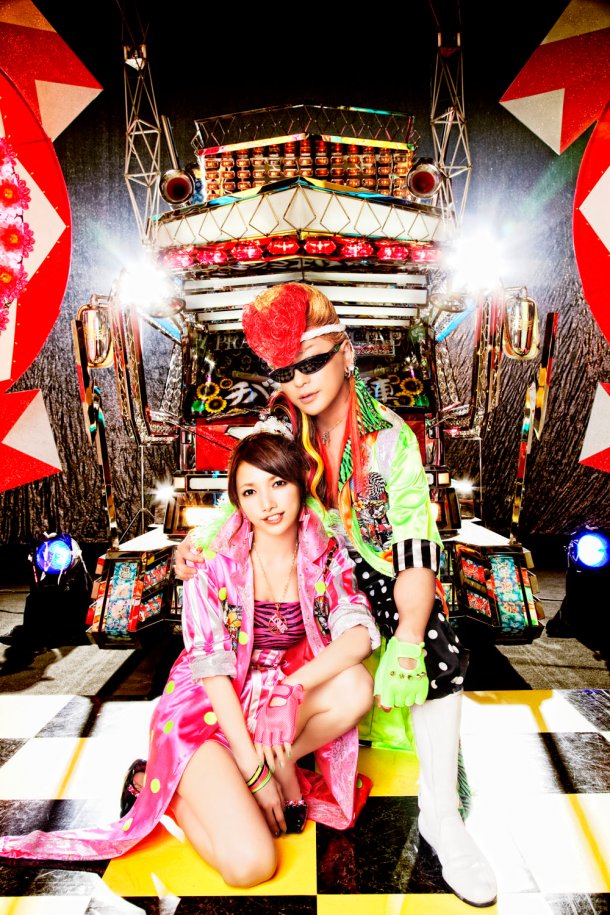 Before Goto Maki goes on hiatus next year, she is teaming up with Kishidan's Ayanokoji Sho (a.k.a. Show Ayanocozey) for a single titled "Non stop love Yoroshiku!!" (written as "Non stop love 夜露死苦!!"). They will release the single on October 19 under the duo name of "Ayanokoji Sho <Aiaigasa> Goto Maki."
Next year, Kishidan will be celebrating the 10th anniversary of its major label debut, so Ayanokoji is in the process of planning some special projects. While doing so, he decided that he wanted to sing a duet. When he heard the news that Goto would be going on hiatus, he determined that it was "surely a sign from God" and soon approached her about the duet.
The song is already available starting today as a chaku-uta ringtone on Recochoku. A preview of the music video has also been released.