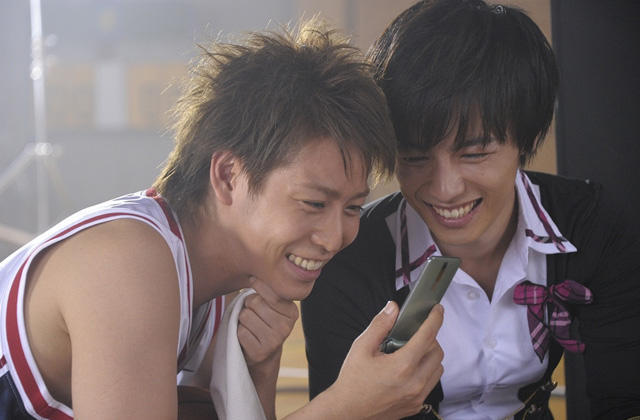 Cocoa Otoko members Kamakari Kenta and Suzuki Shogo are starring in a pair of movies titled "Miss Boys!," directed by Sato Sakichi ("Tokyo Zombie"). The story is a tale of adolescence at an all-boys high school, but it will feature Kamakari and Suzuki dressing in women's clothing.
Kamakari plays Sakamoto, the ace of the school's basketball team. However, in order to fix Sakamoto's "one-man team" mentality, the team's adviser orders him to join the cheering squad for two weeks. However, the squad is not a typical one, and he finds himself having to dress up like a female cheerleader at the team's matches. Suzuki plays a fellow student who learns to outgrow his shyness through the squad's cross-dressing.
"Miss Boys!" is split into two parts, with the first one hitting theaters in December and the second one following right after it in January.