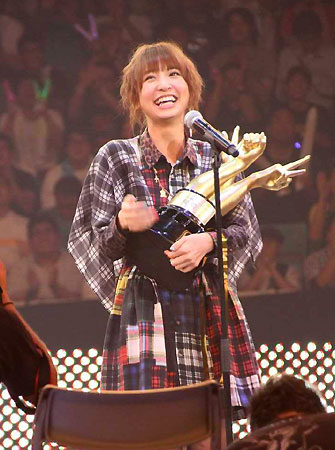 AKB48's 2nd Senbatsu Janken Taikai was held on Tuesday night, determining the participating members for the group's 24th single, scheduled for release on December 7. In the end, member Shinoda Mariko emerged as the champion, securing the center position for the single.
The final 16 girls will be the senbatsu members for the single. The members are:
Kasai, Sato, Kojima, and Maeda were also senbatsu members in the 1st Janken Taikai last year.