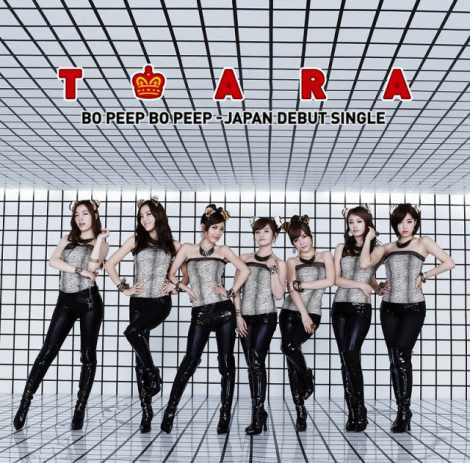 History was made on the Oricon music charts this week, as Korean artists ranked #1 on both the single charts and the album charts for the first time ever. T-ARA's song "Bo Peep Bo Peep" sold almost 50,000 copies to top the rankings, while Tohoshinki's album "TONE" sold close to 205,000 copies.
"Bo Peep Bo Peep" is T-ARA's Japanese debut single, making them the first foreign group and the first foreign female artist to enter the charts at #1 with a debut single. Up until now, the only foreign artist to achieve that was Korean actor Jang Keun-Suk in May of this year.
T-ARA – Bo Peep Bo Peep – 49,712
EXILE – Rising Sun / Itsuka Kitto… – 35,954
S/mileage – Tachiagaaru – 22,792
Hey! Say! JUMP – Magic Power – 19,440
Hikawa Kiyoshi – Jounetsu no Mariachi – 14,387
"Prince of Tennis" Musical – Jumping up! High touch! – 11,544
The Gospellers – BRIDGE – 11,213
AKB48 – Flying Get – 11,023
Tohoshinki's "TONE" is their first album since restarting activities as a two-person group. Although they last topped the album charts in February 2010 with the compilation "BEST SELECTION 2010," this is the first time they have done so with an original studio album. They are also the first foreign male artist since Bon Jovi in 2000 to sell more than 200,000 copies of an original album in the first week.
Tohoshinki – TONE – 204,980
Sakanaction – DocumentaLy – 46,283
Angela Aki – WHITE – 13,465
Hoshino Gen – Episode – 10,633
ACIDMAN – Second line & Acoustic collection – 9,261
Che'Nelle – Love Songs – 8,912
KG – Still Goes On… – 8,273
Blink-182 – Neighborhoods – 7,403
Sources:
Oricon (weekly single ranking)
Oricon (weekly album ranking)
Oricon