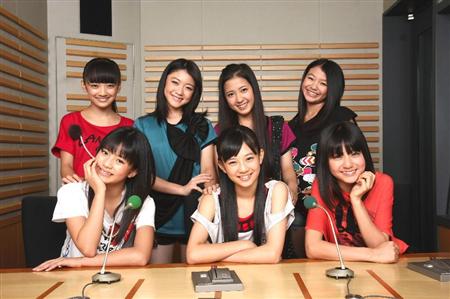 Avex's newly-debuted girl group Fairies will soon be the youngest girl group ever to have a regular radio show. Starting today (October 7), they will host a show called "Fairies no Fly to the World" on Nippon Broadcasting System.
Fairies just released their debut CD single 16 days ago, on September 21. At an average age of 13.1 years old, they are slightly younger than the members of SPEED were when they started their radio show "Hai! SPEED de Ikou!" in 1996 (average of 13.2 years old).
The 20-minute show will introduce music and lyrics from other countries, and it will also involve practice with the English language. According to an editor from the radio station, Fairies were chosen for the show because they have dreams to become international artists.
The show will be aired on Friday nights at 12:20am. The first episode will feature Fairies' debut song "More Kiss" and British singer Adele's "Someone Like You."
Source:
Sankei Sports