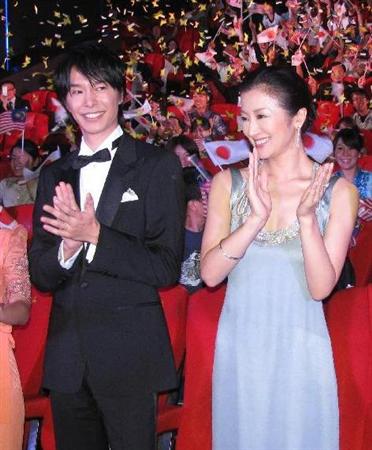 Newspapers report that actress Suzuki Kyoka (43) and actor Hasegawa Hiroki (34) are currently in a romantic relationship. Sources say that they got to know each other when they both appeared in the NHK drama series "Second Virgin" last year, and they began dating around the start of this year.
It is also said that Suzuki and Hasegawa have recently been seen in public enjoying meals together and going on trips.
In "Second Virgin," the two of them play lovers having an affair. The movie version, which is currently playing in theaters, has been getting attention for their steamy bed scenes together.
Suzuki's and Hasegawa's agencies have both declined to comment on their private matters, neither confirming nor denying the rumored relationship.
Hasegawa was previously dating actress Shiraishi Miho, but they broke up during the summer of last year.
Source:
Sankei Sports