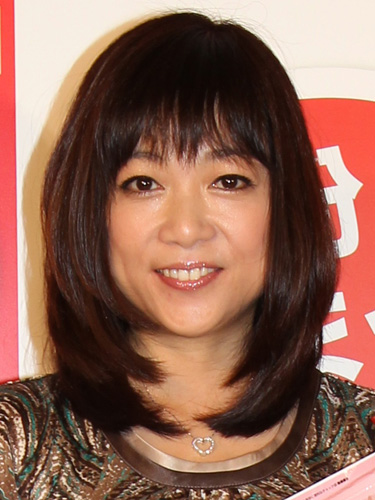 Talento Hori Chiemi (44) will soon be married again. On Wednesday morning, she announced during the Fuji TV morning show "Shiritagari!" that she will tie the knot this December, around the time of her fiance's birthday.
Hori met the 45-year-old man in September of last year in the neighborhood near her home in Osaka. Later on, they met again by coincidence at Haneda Airport. From that, their relationship developed, and they began dating in April of this year. Hori publicly announced the relationship in June.
This will be Hori's third marriage. She married a doctor 11 years older than her in 1989, and she gave birth to three sons before divorcing in 1999. In 2000, she married a magazine editor the same age as her, and she gave birth to another son and a daughter. She divorced in June 2010.
Hori's new husband has also been through two previous marriages and has two children of his own. Currently, the couple are living together in Tokyo with those two children and Hori's two youngest children.
Source:
Sponichi Annex