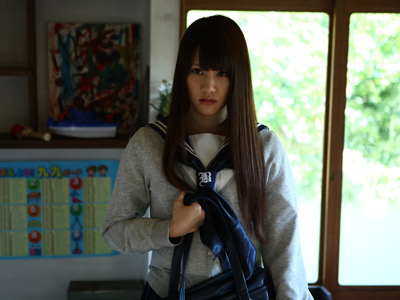 Suzuki Mariya (20), a member of AKB48's Team B, has landed her first acting role in a movie. She will star in a horror film called "Kokkuri-san: Gekijoban," based on a popular form of spiritual divination known as "Kokkuri-san" that has similarities to Ouija boards.
Kokkuri-san is often popular among young students in Japan. In this movie, Suzuki plays a high schooler named Eri, and her mother's mysterious death leads her to confront a curse made through Kokkuri-san.
The movie is written and directed by Nagae Jiro ("2ch no Noroi Gekijoban"). Kataoka Asuka (33) will play a teacher, while retired gravure idol Umemoto Shizuka (18) will make her return to show business playing Eri's friend.
"Kokkuri-san: Gekijoban" opens on November 26.
Source:
Cinema Today
Trailer: