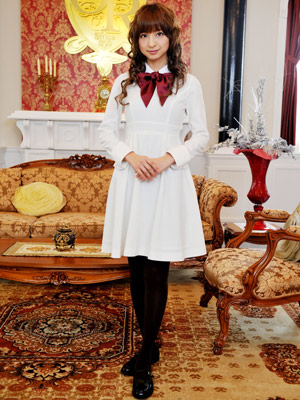 AKB48's Shinoda Mariko has been revealed as a new cast member in the upcoming "Ouran High School Host Club" live-action movie, which was first announced in August with the same main cast as the drama series.
Based on the popular manga of the same name by Hatori Bisco, the live-action television adaptation aired this past summer, starring Kawaguchi Haruna and Yamamoto Yusuke. Like the original manga, the story revolves around an ordinary girl named Fujioka Haruhi at a prestigious high school who ends up involved with an unusual group of male students who have formed their own club as hosts.
Shinoda will play a half-Japanese character named Michelle, the daughter of a major corporation in Asia who moves from Singapore to Japan for a short study-abroad term. While Shinoda is typically known for her short straight hair, her character will have long curled hair. Other highlights of her character include some English lines and various costume scenes.
The "Ouran High School Host Club" movie premieres in theaters in March 2012.
Source:
Cinema Today