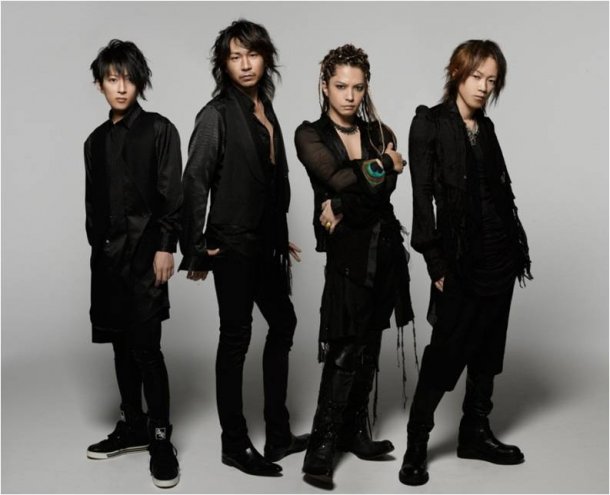 L'Arc~en~Ciel's latest single "X X X" hit #1 on the charts this week, with more than 81,000 copies sold. This is the band's 21st number-one single, but the last time they topped either the single or album charts was three and a half years ago. With this, they now have achieved a #1 in 3 different decades ('90s, '00s, '10s), tying them with Southern All Stars and B'z.
Meanwhile, Korean group SHINee took #2 with their 3rd Japanese single "LUCIFER," making them the first foreign artist in Oricon history to rank in the Top 3 with all of their first three singles.
L'Arc~en~Ciel – X X X – 81,414
Superfly – Ai wo Kurae – 17,891
Tamura Yukari – Endless Story – 16,231
YUI – Green a.live – 8,801
T-ARA – Bo Peep Bo Peep – 7,794
Ebisu Muscats – Ropponpon☆Fantasy – 7,623
AKB48 – Flying Get – 6,785
EXILE – Rising Sun / Itsuka Kitto… – 6,684
On the album charts, Kimura Kaela took the top spot with "8EIGHT8." This is her first #1 album since 2007.
Kimura Kaela – 8EIGHT8 – 42,968
Choshinsei – 4U – 27,110
Tohoshinki – TONE – 23,720
Noel Gallagher's High Flying Birds – Noel Gallagher's High Flying Birds – 22,777
ONE OK ROCK – Zankyo Reference – 15,637
Morning Musume – 12, Smart – 11,389
Sources:
Oricon (weekly single ranking)
Oricon (weekly album ranking)
Oricon
Oricon