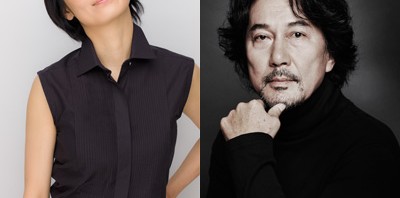 Actress Kusakari Tamiyo (46) will star in the next film by director Suo Masayuki. Actor Yakusho Koji (55) has also been cast, making this the first on-screen reunion for the three of them since Suo's hit "Shall We Dance?" in 1996.
The new movie does not yet have a title, but it is based on a short story called "Tsui no Shintaku" by lawyer and author Saku Tatsuki, included as part of the novel "Inochi no Owari wo Kimeru Toki."
The plot is described as a love story and a human drama about a doctor named Orii Ayano (Kusakari) who deals with patients suffering from serious illnesses. Yakusho plays a patient named Egi Shinzo who entrusts her with a difficult final request – to not be given life support.
The film's cast also includes Asano Tadanobu, playing a fellow doctor with whom Ayano has an affair, and Osawa Takao, playing a prosecutor questioning Ayano's possible medical malpractice.
Shooting has already begun and should continue until mid-December. Theatrical release is planned for 2012.
Sources:
Cinema Today
Sankei Sports