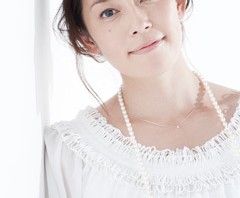 Actress Sudo Risa (35) announced through her management agency's website that she gave birth to her second child, a girl, on October 20. The child weighed 2,964 grams at birth.
Sudo married Boom Boom Satellites vocalist Kawashima Michiyuki (42) in November 2006. She gave birth to their first child in January 2007.
According to Sudo's agency, AMUSE, Sudo is focusing on raising the child for now, but depending on her health she may return to work around the start of next year.
Source:
Sankei Sports