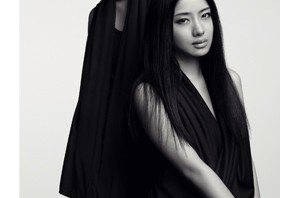 Young actor Sato Takeru (22) and actress Ishihara Satomi (24) will play the leads in a new production of William Shakespeare's "Romeo and Juliet." For Sato, this will be his first time acting in a stage play, let alone starring in one. This play also marks the first time that Sato and Ishihara will work together.
Although the role of Romeo would put a lot of pressure on a newcomer, Sato has been preparing himself for the stage since about two years ago. He has occasionally taken trips to England for theatrical training, and he has also participated in numerous acting workshops.
The play is being directed by English director Jonathan Munby, a rising star in the theatrical world who has worked with the Royal Shakespeare Company. This will be Munby's first time putting on a production in Japan.
Besides Sato and Ishihara, the cast features Kaku Kento as Tybalt, Suda Masaki as Mercutio, and Onoue Hiroyuki as Benvolio. Nobuo Kyo, Hashimoto Satoshi, Kimura Midoriko, Hasegawa Hatsunori, Ishino Mako, and singer Tawata Emi are also part of the cast.
Performances will be held at the Akasaka ACT Theater in Tokyo from May 2 to May 27, 2012, and at the Theater BRAVA in Osaka from May 31 to June 10, 2012.
Sources:
Cinema Today
TBS