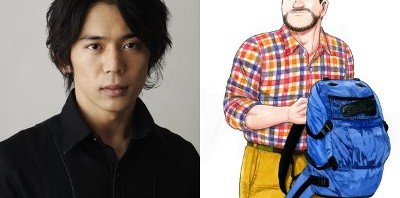 Hayase Jun's manga "Ekiben Hitoritabi" is being turned into a live-action drama series, starring actor Okada Yoshinori. Okada plays the train-loving protagonist Nakahara Daisuke, who embarks on a journey across Japan to try all kinds of ekiben (special bentou lunchboxes exclusively sold at train stations or inside trains for long-distance trips).
"Ekiben Hitoritabi" is serialized in Futabasha's Manga Action magazine and has been collected into 14 tankoubon volumes so far. The magazine's latest issue, which goes on sale on Tuesday, November 15, marks the completion of the main character's trip around Japan, so the story will be taking a brief break before resuming with the issue that goes on sale on December 20.
The next story arc has Nakahara taking a trip to support the ekiben of the Tohoku region, which is still recovering from the March 11 earthquake and tsunami. The television drama will also focus on the same trip.
It has not yet been announced which station will broadcast the drama series nor when the series will be aired.
Source:
Comic Natalie