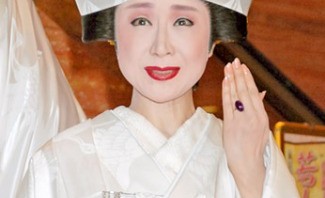 In August, newspapers reported that enka singer Kobayashi Sachiko (57) was planning to get married this year to Hayashi Akio (49), the CEO of TES Holdings, a company that promotes regenerative medicine. At noon on Tuesday, November 15, the two officially became a couple, as they submitted their marriage registration in Tokyo's Minato ward.
Kobayashi held a press conference after that to publicly announce her marriage. She amusingly commented, "I've gone from being a Kobayashi (小林 means 'small forest') to a Hayashi (林 means 'forest')."
November 15 is a memorable day for the couple. The two first met on that day a few years ago, at a gathering with actress Baisho Chieko (70).
The newlyweds have no plans to hold a wedding ceremony, but they are currently considering a honeymoon. Hayashi will be going to Vienna to check on a company that he started there, so the couple plan to visit several countries in Europe next February.
Sources:
Sponichi Annex
Oricon