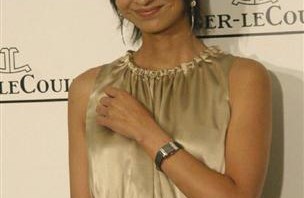 Actress Ito Yuko (37) revealed on her blog that she recently got married, and she is currently six months pregnant with her first child. She is expected to give birth in March of next year.
Ito did not offer any details about her husband on her blog, but the Sports Nippon newspaper reports that the man is a company employee around the age of 40, whom Ito has been dating for two years. The newspaper also reports that they officially got married at the end of October.
Ito started her career as a JJ fashion model while still at university, then made her acting debut in Fuji TV's "Hitotsu Yane no Shita 2" in 1997. Since then, she has acted in a wide variety of television dramas and movies. She plans to continue with her career in show business after the child is born.
Sources:
Sponichi Annex
Sankei Sports