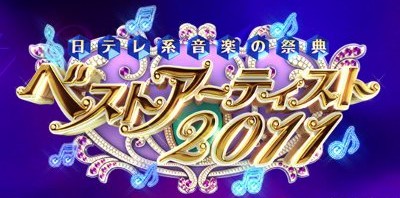 NTV has announced the first portion of its lineup for the annual music show NTV Best Artist. It was also revealed that Arashi's Sakurai Sho will be the general host for the third year in a row, with the help of co-hosts Hatori Shinichi and Suzue Nana.
The lineup so far consists of:
More artists are expected to be announced at a later date.
"Best Artist 2011" will be broadcast live on November 30 at 7:00pm. The running time will be about 3 hours long.
Source:
Natalie