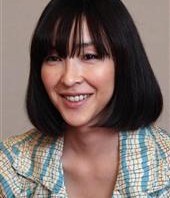 The management agency of actress Aso Kumiko (33) announced that she is expecting her first child. She is now in her fifth month of pregnancy, which means that she is expected to give birth next spring.
Aso has been married to stylist Iga Daisuke since December 2007.
Aso's agency confirmed that she plans to continue with her acting career, mainly in movies, after the child is born. Aso was recently in the "Moteki" movie and is also in the "Uchuu Kyoudai" movie that will be released next year.
Source:
Sankei Sports