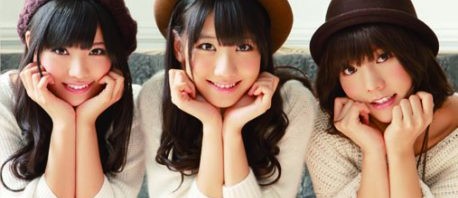 AKB48 sub-unit French Kiss claimed the top spot on the sales charts this week, selling almost 134,000 copies of their 4th single "Saisho no Mail." This is their first #1, after ranking #2 with their last two singles. This also sets their new personal record for first week sales.
On the album charts, Korean girl group KARA took #1 with "Super Girl." With more than 275,000 copies sold, they now hold the all-time record for first-week album sales by a foreign female group.
This also gives KARA their first #1 on the album charts. They already achieved a #1 single in April with "Jet Coaster Love." The only other foreign female group to ever have a #1 album and a #1 single was The Nolans, who accomplished the feat in 1981.
Meanwhile, child star Ashida Mana also made headlines for becoming the youngest artist in Oricon history to have a Top 10 album, at the age of 7 years and 5 months. The previous record was set by Canadian singer Rene Simard in 1974, at the age of 13 years and 8 months.
Arashi's "Beautiful World" album, originally released in July, also climbed back into the Top 10, landing at #4.
Sources:
Oricon (weekly single ranking)
Oricon (weekly album ranking)
Oricon
Oricon
Oricon