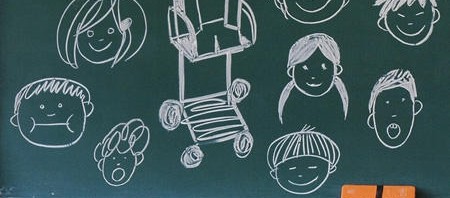 Ototake Hirotada's 2010 novel "Daijoubu 3 Gumi" is getting a movie adaptation, starring TOKIO's Kokubun Taichi (37). Kokubun has not starred in a movie since the award-winning "Shaberedomo Shaberedomo" in 2007.
Ototake is best known for his 1998 bestselling memoir "Gotai Fumanzoku" (published in English as "No One's Perfect"). Based on Ototake's own experiences as an elementary school teacher, "Daijoubu 3 Gumi" is a human drama set in the classroom. The story revolves around a rookie teacher named Akao Shinnosuke, who uses an electric wheelchair because he was born without arms and legs.
Ototake, who was born without limbs due to a congenital disorder known as tetra-amelia, will make his screen debut as Akao. A childhood friend named Shiraishi (Kokubun), a member of the board of education, helps him achieve his dream of becoming a teacher. Although the book was told from Ototake's perspective, the story will be told from the perspective of Shiraishi, who works with Akao and experiences various challenges with him as they deal with a classroom of 28 fifth-grade students.
Yo Kimiko and Taguchi Tomorowo have also been cast. The 28 students were selected from an audition of about 300 children. It is said that in order to capture genuine reactions from the students, their first meeting with Ototake is being delayed as much as possible in the filming schedule.
Hiroki Ryuichi ("Keibetsu," "Yomei Ikkagetsu no Hanayome") is directing. Filming will take place in January and February of next year, and Toho plans to release the movie in 2013.
Ever since the publication of "Gotai Fumanzoku," Ototake has worked in several jobs, including a newscaster and a sports journalist. He began working with Shinjuku's board of education in 2005, and from 2007 he served as an elementary school teacher for 3 years.
Sources:
Eiga.com