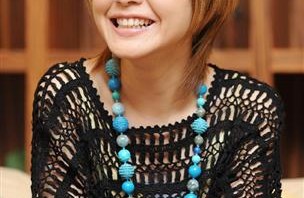 According to the Sankei Sports newspaper, former Morning Musume member Nakazawa Yuko (38) will be getting married next spring. Nothing has been officially confirmed yet, but the newspaper cites a source who says Nakazawa was recently proposed to.
In October, weekly magazine FRIDAY revealed that Nakazawa is dating the president of an IT company that deals with cable television and computer software. The man is said to be 38 years old and living in Fukuoka, though he apparently spends half of each month on business trips around the country. When he is in Tokyo, it is said that he stays over at Nakazawa's apartment.
The two started dating just this past August after being introduced to each other through a mutual friend. A source says that the man recently proposed and that Nakazawa accepted. They apparently plan to visit each other's parents at the start of the year, and a ceremony will likely be held during the spring, or summer at the latest. There are no plans for a wedding reception.
After they marry, Nakazawa will reportedly move to Fukuoka. She will still continue with her show business activities, but it is said that she will gradually put her career on hold. She is currently active with Dream Morning Musume, and the group has a big concert scheduled for March 10 at Nippon Budokan. Based on the report, it seems likely that she will formally leave the group after that, but she still plans to make appearances at special concerts and events.
Source:
Sankei Sports