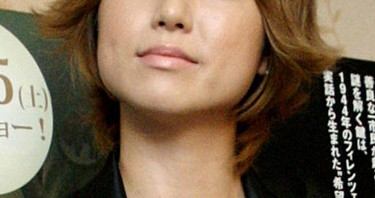 Singer hitomi (35) is reportedly divorcing actor Haneda Masayoshi (35). No official statement has been released, but her management agency declined to comment on the matter without denying the rumor.
Details are unclear, but a source familiar with the situation says that the couple have been living separately since more than half a year ago. Divorce talks are already in progress, and it appears that they may officially file for divorce before the end of this year.
hitomi divorced her first husband in 2007 after a five-year marriage. Shortly after that, she and Haneda appeared together in a stage play and began dating. In June 2008, they got married, when hitomi was four months pregnant. She gave birth to a daughter in December 2008.
Sources:
Sports Hochi
Sponichi Annex