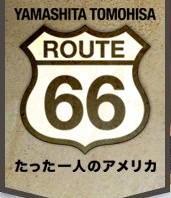 Former NEWS member Yamashita Tomohisa (26) will have a new show on NTV, starting next month. The show documents his solo trip across the United States as he traveled down the famous Route 66 from Chicago, Illinois, to Santa Monica, California.
Filming for the show took place between November 3 and November 18. Yamashita chose to drive a Chevy C20, made in 1985 (the year of his birth), which he nicknamed "Akkun." He began his journey in Chicago, and he drove a total of 3,755 kilometers before reaching his destination of Santa Monica.
Along the way, his experiences included living the cowboy lifestyle, interacting with Native Americans, and meeting with Angel Delgadillo, known as the "guardian angel" of Route 66 for his work in preserving the historic road.
Yamashita reportedly completed the trip without a manager or makeup artist, doing everything on his own, from driving to doing his laundry to managing his meals.
NTV plans to broadcast the series over a 3-month period, beginning on January 2. The show has been placed in the late-night 1:29am-1:59am time slot, with the first episode starting later at 1:59am.
Sources:
Sports Hochi
Official website