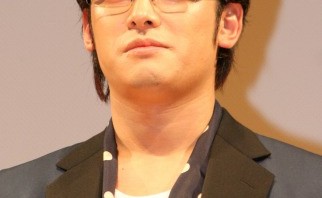 Yesterday, several sources reported rumors that actress Miyazaki Aoi (26) and actor Takaoka Sousuke (29) are getting divorced. Today, Takaoka personally confirmed the situation during a television broadcast, saying that he thinks the divorce will likely happen before the end of this year.
Miyazaki and Takaoka have apparently been living separately since September. According to the weekly magazine Shukan Josei, Miyazaki sent signed divorce papers to Takaoka's home last month. Although he was initially shocked, he also signed the papers and returned them to Miyazaki earlier this month.
Miyazaki is scheduled to receive a Best Actress award at a movie award ceremony on December 28, so it is said that she plans to submit the divorce papers between December 29 and December 31.
There have been rumors of trouble in the couple's marriage before, but the direct cause for the divorce seems to be Takaoka's controversial remarks on Twitter in July about the excess of Korean-related programming on Fuji TV. Those led him to resign from his management agency, and he also lost the lead role in the "QP" drama series that aired this fall. The incident caused a rift between him and Miyazaki, and they have been living separately since Takaoka's return from New York in August.
Miyazaki and Takaoka began dating when they were teenagers and got married in June 2007.
Sources:
Oricon
Sankei Sports
Sponichi Annex