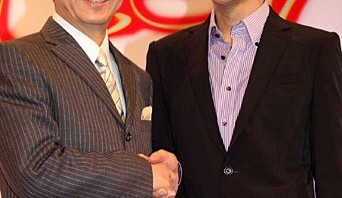 Actor Oikawa Mitsuhiro (42) will leave the drama series "Aibou" at the end of this season, it has been announced. The final episode of the season will air in March.
Now in its 10th season, "Aibou" follows the story of two police detective partners, with Mizutani Yutaka (59) playing the lead role. Oikawa joined the show as Mizutani's new partner during the 7th season in 2009, replacing Terawaki Yasufumi's (49) character.
Oikawa said that the plan for his character's departure was already decided during the 9th season. It is not yet known who will play Mizutani's new partner for the show's 11th season, which is expected to start in October.
Source:
Mantan Web