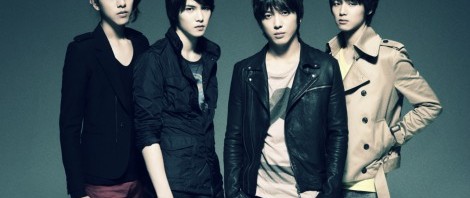 Korean band CNBLUE achieved the #1 single of the week with "Where you are," their 2nd major label single in Japan. This is the first time that a foreign band has reached #1 on the weekly single charts since 1971, when Canadian fusion rock band Mashmakhan did so with the single "As the Years Go By" (known as "Kiri no Naka no Futari" in Japan). They are also only the 4th male Korean artist in history to reach #1.
The solo debut single of AKB48 member Iwasa Misaki was also released this past week, and it ranked #5 on the charts, as well as #1 on the enka/kayokyoku charts. At 17 years old, Iwasa has also set a new record as the youngest enka singer ever to enter the Top 10. The previous record was 18 years old, set by Onyanko Club's Jonouchi Sanae in 1986 when she ranked #1 with her debut single "Ajisai Bashi." Like Jonouchi, Iwasa made her debut while part of an idol group produced by Akimoto Yasushi, and her debut single was also written by Akimoto.
In albums, Ayaka topped the rankings with her comeback release, "The beginning," selling more than 108,000 copies. This is her third original album, but it was released under her newly established independent label A stAtion.
Ayaka – The beginning – 108,176
YUKI – POWERS OF TEN – 72,405
Koda Kumi – JAPONESQUE – 24,813
SUPER☆GiRLS – EveryBody JUMP!! – 24,474
Yuki Saori & Pink Martini – 1969 – 17,201
EXILE – EXILE JAPAN / Solo – 16,865
ASIAN KUNG-FU GENERATION – BEST HIT AKG – 14,472
Sources:
Oricon (weekly single ranking)
Oricon (weekly album ranking)
Oricon
Oricon
Oricon