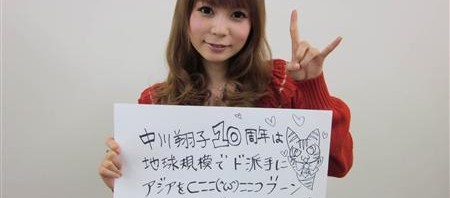 Talento and singer Nakagawa Shoko (26), who is celebrating the 10th anniversary of her show business debut this year, has announced her first Asia tour for this summer. She will visit 5 cities in 4 countries for a total of 6 concerts.
The tour will start with back-to-back shows in Hong Kong on July 7-8. She will then head to Taipei on July 22, Singapore on August 5, Shanghai on August 31, and Guangzhou on September 2.
Nakagawa has participated in music events overseas before, but these will be her first solo concerts outside Japan. Naturally, she plans to perform her typical mix of original songs and anime theme song covers.
Sources:
Sankei Sports
Official blog