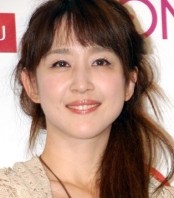 Aida Shoko (41), once a member of the pop duo Wink, announced through her agency that she recently became a mother. She gave birth to a daughter on January 13, almost two months before her due date.
Aida announced in December that she was in her 8th month of pregnancy and was due sometime in February. She gave birth prematurely, and the child weighed only 1,866 grams at birth. Now a month later, the child has grown to 2,800 grams in weight and is said to be healthy.
Aida has been married to a doctor since 2008.
Source:
Mantan Web