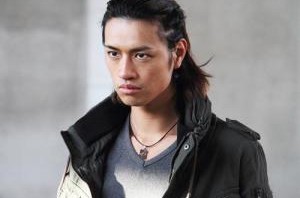 Earlier this week, video game publisher Sega announced that the "Ryu ga Gotoku" ("Yakuza") franchise is getting another live-action television series. The new series is inspired by "Kurohyo 2: Ryu ga Gotoku Shinsho," a spin-off game of the franchise for the PlayStation Portable.
The first "Kurohyou" game was also turned into a live-action drama in 2010. Saito Takumi (30) will once again take on the starring role. Kickboxer Masato will also reprise his role from the previous series. Other cast members include Sato Yuki, Yagami Ren, Tomiura Satoshi, Okamoto Rei, Abe Ryohei, Wada Soko, Namioka Kazuki, Ishida Takuya, Hayashi Tsuyoshi, Takachi Noboru, and Osugi Ren.
The "Kurohyo 2" game is being released on March 22. The drama series will air after that on TBS and MBS, beginning in April.
Sources:
Anime News Network
Official website
Nikkan Sports