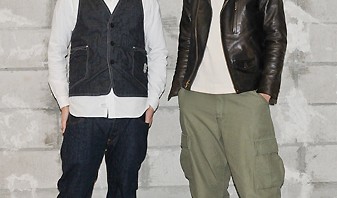 EXILE members KEIJI (32) and TETSUYA (31) will co-star in a mobile phone drama on the BeeTV service, titled "Kimi to Boku to no Yakusoku." This is the first time that either of them has had a starring role in a drama.
The story revolves around three childhood friends, exploring the themes of friendship, love, and perseverance. KEIJI plays a man named Shuji, who gave up his pro baseball dreams due to shoulder pains and now transitions from job to job. TETSUYA, on the other hand, plays Yohei, who is striving toward his dream of becoming a designer and opening a shop. Actress Renbutsu Misako plays Sako, who works a part-time job at a design-related company.
Hirata Mitsuru, Takizawa Saori, and Hakamada Yoshihiko have also been cast. Filming started in early February, and BeeTV will begin releasing episodes on April 1. The series is planned to last 10 episodes, each around 12 minutes long.
Sources:
Sports Hochi
Mantan Web