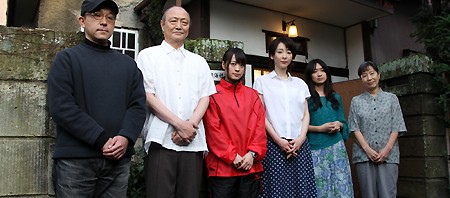 Kitano Kie (20) has been chosen to star in "Bakushin," a movie adaptation of a short story anthology by award-winning author Seirai Yuichi, who also serves as curator of the Nagasaki Atomic Bomb Museum. The original book tells the stories of the everyday lives of people in present-day Nagasaki and surrounding areas, three generations after the bombing.
Director Hyugaji Taro will weave together various episodes from the book, presenting a uniquely blended story. Kitano will play a college student who enjoys her days with her medical student boyfriend, until a tragic event in her family strikes. Inamori Izumi will play another main character whose husband is a newspaper reporter.
Other cast members include Ikewaki Chizuru, Yagira Yuya, Ishibashi Renji, and Miyashita Junko.
The movie is already planned to wrap up filming in mid-March. Nationwide release is scheduled for 2013, though it is expected to open in advance in Nagasaki this year.
Sources:
Nippon Cinema
Mantan Web
Eiga.com