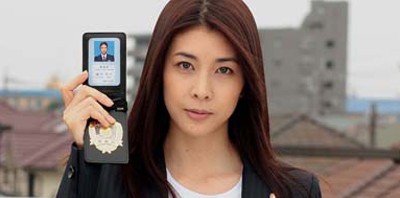 The Fuji TV drama series "Strawberry Night" ended on Tuesday, getting 15.9% ratings for its final episode. The series finished with a strong average of 15.4% ratings, so it was not surprising that the finale came with an announcement that there will be a movie adaptation.
Based on a bestselling mystery novel by Honda Tetsuya, "Strawberry Night" started out as a 2-hour drama special in November 2010, starring actress Takeuchi Yuko (31). It was turned into a full series this season, with Takeuchi reprising the lead role.
A producer for the series stated that the movie adaptation was actually decided several months ago. It has not yet been announced when the movie is planned to be released.
Sources:
Cinema Today
Sponichi Annex