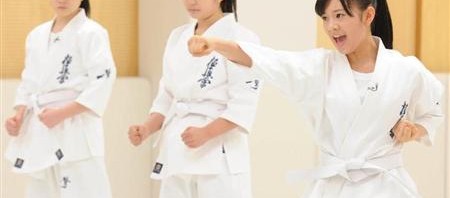 Girl group Fairies will have their own regular show for the first time, starting this April. The show, titled "Harajuku Kirakira Gakuin," will feature the group's 7 members and comedian Okada Keisuke (of the duo Masuda Okada).
The show's format will have Okada playing a homeroom teacher. The members of Fairies, who range in age from 13 to 15, will play students who are in training as the next generation of entertainers. Their "lessons" will involve: 1) challenging various activities such as karate and rhythmic gymnastics, 2) singing covers of famous Western pop hits from the '80s, and 3) introducing the latest trends in Harajuku.
"Harajuku Kirakira Gakuin" will air on TV Tokyo on Sundays at 5:30pm, beginning April 1st.
Fairies made their CD debut last September. Their 3rd single, "Beat Generation / No More Distance," will be released on April 4th.
Source:
Sankei Sports