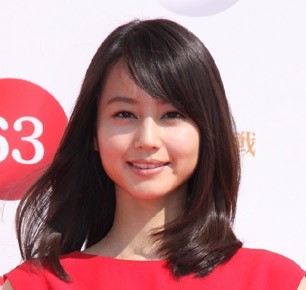 NHK held a press conference on Tuesday to officially announce its choice of hosts for the 63rd Kouhaku Uta Gassen. For the third year in a row, Arashi will serve as hosts for the White Team. For the Red Team, NHK appointed actress Horikita Maki, continuing its trend of selecting the heroine of the network's annual morning drama series.
Horikita was the star of this year's morning drama, "Umechan-sensei," just like last year's Red Team host Inoue Mao ("Ohisama") and 2010's Matsushita Nao ("Gegege no Nyoubou").
Announcer Udo Yumiko will serve as a general host for the show. This year's theme has also been announced: "Nippon Lalala♪ Uta de Aitai" ("Japan Lalala♪ I want to meet in song").
Like last year, NHK will hold the Kouhaku Uta Gassen on December 31st from 7:15pm to 11:45pm (JST). Performers will be announced at a later date.
Sources:
Mantan Web
NHK