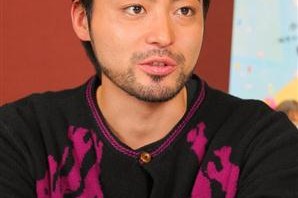 Actor Yamada Takayuki (29), who got married on New Year's Day this year, updated his official website on Friday night to announce some joyous news: he and his wife are expecting their first child.
Yamada said that his wife has entered the stable period of her pregnancy. Because his wife isn't in show business, he declined to provide any further details, but the Sankei Sports newspaper reported that someone familiar with the situation indicated that the due date is around next spring.
As previously reported, Yamada's wife is 7 years older than him, and they dated for about two years before tying the knot at the start of this year.
The actor currently has quite a busy schedule. The drama series "Yuusha Yoshihiko to Akuryou no Kagi" (the sequel to last year's Dragon Quest-inspired "Yuusha Yoshihiko to Maou no Shiro") just started airing last week, and next month he has four different movies being released. He has supporting roles in "Nobou no Shiro" (November 2), "Aku no Kyoten" (November 10), and "Sono Yoru no Samurai" (November 17), while he plays the lead role in "Milocrorze" (November 24).
Source:
Sankei Sports