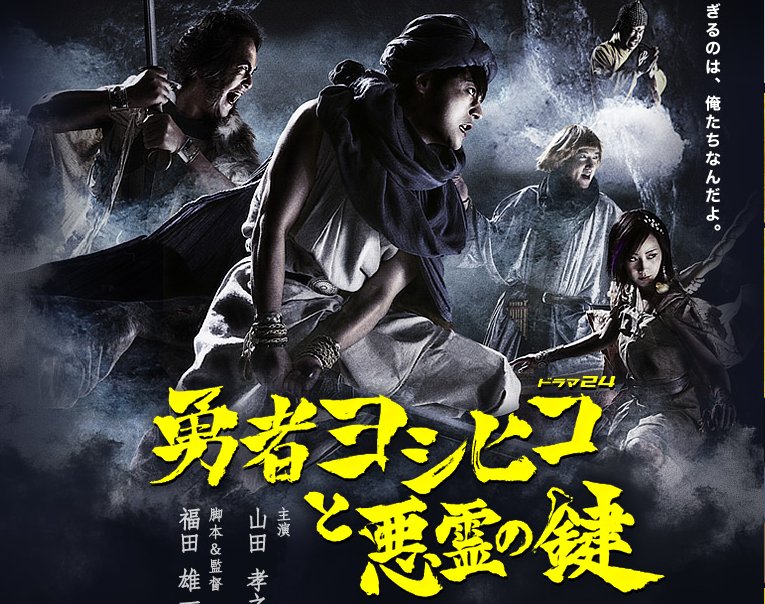 The "low-budget" RPG/adventure comedy series "Yuusha Yoshihiko to Akuryou no Kagi" (starring Yamada Takayuki) will be trying out a similar "low-budget" approach with its new experimental advertising campaign. During the month of November, TV Tokyo will put up just a single poster per week, somewhere within Tokyo.
The campaign's concept is "Yuusha Yoshihiko, somewhere in Tokyo," and the network hopes to generate buzz through its uniqueness, apropos for the quirky, low-key show. Fans can download an augmented reality app called Tamago Clicker to their smartphones or tablet devices, and when they find the "Yuusha Yoshihiko" poster they can use the app to view exclusive weekly content such as video clips and to enter prize drawings.
For each week between November 2nd and November 29th, TV Tokyo will put up a single poster somewhere within the city, most likely at a train station. Fortunately, those locations should not be too hard to find, since they will be announced on the show's official website, as well as its Twitter account and Facebook page. For the first week (November 2-8), the poster is planned to go up near Exit 3 at Yotsuya Station (Tokyo Metro Namboku Line).
"Yuusha Yoshihiko to Akuryou no Kagi" is the sequel to last year's "Yuusha Yoshihiko to Maou no Shiro." Although the show was not a mainstream hit, given its late-night time slot and specialized appeal, it managed to rank #1 in Amazon's Japan TV drama category for 2011. The sequel began airing earlier this month and will continue through December.
Source:
Mantan Web