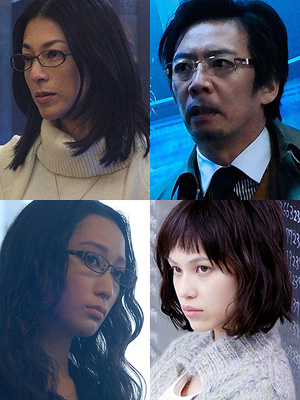 Back in January, it was learned that Arashi's Ninomiya Kazunari will be starring in a movie adaptation of Higashino Keigo's mystery novel "Platina Data," along with supporting actor Toyokawa Etsushi. Four more main cast members have now been revealed: Suzuki Honami, Namase Katsuhisa, Anne, and Mizuhara Kiko.
As previously described, the story is set in the near future, when the Japanese government is aiming to secretly control the genetic data of the country's population. Ninomiya plays the role of Kagura, a DNA analysis specialist at an institution established by the National Police Agency, but who suddenly becomes the prime suspect in a murder when his own DNA is discovered at the scene of the crime. Toyokawa is playing a veteran police detective pursuing Kagura.
Suzuki will play the role of Mizukami, a doctor with international influence in genetic research. The character slightly differs from the original novel, particularly changing from a male character to a female character.
Namase will play Shiga, the head of the DNA analysis institution; Anne will play Shiratori, another staff member at the institution; and Mizuhara will play Tateshina, a "pure and mysterious" genius mathematician.
"Platina Data" will open in theaters on March 16, 2013.
Source:
Cinema Today