Atari Kousuke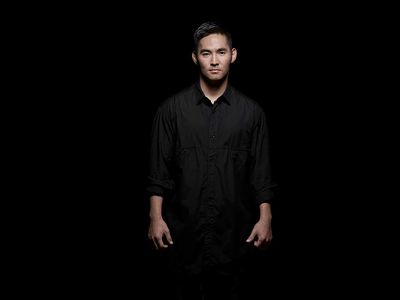 Hailing from Amami-Oshima in southern Japan, Atari Kousuke (中孝介) is a folk singer currently signed to Epic Records Japan. He is a self-trained musician, and performs in the difficult shima-uta (island-song) style of his hometown.
While his style of music is close to mainstream pop, his vocals have an undoubtedly traditional Japanese flavour, and his inspiration still comes from his traditional roots.
Profile
Information
History - Indie Releases
When Atari was in high school, he became a fan of Hajime Chitose. Inspired, he began to teach himself how to sing in shima-uta style.
In 2000, he won the Amami Folk Song Grand Prix's 'New Member Award'. He also won the Japanese Folk Song Association Award. He continued to participate in numerous Ryukyu based folk festivals and tournaments.
He began releasing very traditional albums in 1999, under the Jabara Records label. He released two straight traditional albums, Atari and Kurudando, followed by the mini album Shodon, which saw him experimenting with a wider range of instruments and musicians, and finally the full-length Notus, which saw an even further departure from the traditional style with jazz elements and other influences. After these four releases he moved to a more modern pop style with his Day! Records release, Materia.
In September of 2005, he gained much attention with the release of an indie mini album entitled Materia. Materia is the first of his musical releases to have an undeniable 'pop' music feel to it, although it managed to retain the flair and beauty of his traditional style vocals. The album shot to #5 on the indie music charts, and sold over 7000 copies.
Major Debut - Sorezore ni to Yurai Bana
By March of 2006, he had released his debut major label single, Sorezore ni, for Epic Records Japan. Atari worked with much of the same staff for this single that helped him created his indie album Materia six months beforehand, and the single was chosen as a 'power-play' track on Kyushu FM radio stations. The single did fairly well, originally peaking at #60 on the Oricon Charts. After some time doing live performances and other types of promotion, the single re-entered the charts, and peaked at #50.
His second single, Omoide no Sugu Soba de / Mahiru no Hanabi, was used as the theme song for the film Chakushin Ari Final. It also peaked at number 50 on the Oricon Charts, although it saw a shorter chart run. His third single, Hana, was a spring time ballad. It debuted at #19 on the Oricon Charts, immediately making it his highest ranking single to date.
His first full length major album, Yurai Bana, was released on July 11, 2007, and faired quite well on the Oricon Charts, debuting at number 7 on the weekly rankings. Two days later, he released Hua Jian Dao, a sister album to Yurai Bana, in Taiwan.
Kizuna Uta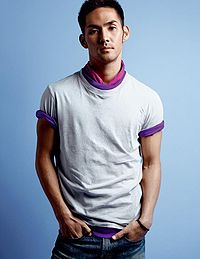 Following the release of Yurai Bana and Hua Jian Dao albums, Atari set to work on his next set of singles, gearing up for his second major original album. The first follow-up single was Tane wo Maku Hibi in November of 2007. The song was considerably more upbeat than his previous single releases. It peaked at #22 on the Oricon charts, with a chart life of 8 weeks.
The single Haru followed in April 2008. Many fans found it attempted to be a repeat of his previously successful Hana single, which was released at the beginning of spring the year before. Haru followed its predecessor's initial success by placing at #17 in the Oricon chart. However, this single only charted for 7 weeks, versus Hana's 34 weeks. Around this time Atari was selected to join in a worldwide campaign by clothing company Gap. He would follow in the footsteps of other Japanese artists including Ken Watanabe, Puffy, and Ai Tominaga, who had all previously been featured in Gap campaigns. The campaign involving Atari set promotional material in 3000 stores world-round, and also featured R&B artist Maxwell, actor Chris Pine, and music producer Swizz Beatz.
In August of 2008, a Taiwanese film called Cape No. 7 was released in theatres. Atari Kousuke made his acting debut as an unnamed teacher who fell in love with a Taiwanese girl, but was forced to leave her behind when the Japanese occupation of Taiwan ended. He also appears later in the film as himself, and sings Sorezore ni. The film was wildly successful and helped to boost Atari's popularity in Taiwan and other areas outside of his usual Japanese market.
Kizuna / Natsu Yuuzora, the third and final single before his next album, was less successful. Peaking at #27, and charting for only 6 weeks, despite the limited edition, first press bonus marketing. The album Kizuna Uta, released just under one month afterward. Dropping over a year after Yurai Bana, Kizuna Uta saw little success in comparison. It peaked at #17, and was alive on the charts for only 9 weeks. The following month, a Hong Kong version of the album was released with Sorezore ni as a bonus track. This addition was in response to the immense popularity of the film Cape No.7 in which Atari and the song were featured.
Current
Atari has just recently released his an Asian Best Selection album, and has formed a unit with Hajime Chitose, know as Ochugen. Ochugen will release its first single, Haru no Koujin on March 9, 2010.
Atari Kousuke tends to promote his releases through numerous free-live performances and radio and TV appearances around Japan. He keeps his official blog very well updated with dates and times for his appearances, and enjoys fan feedback.
Contents
Discography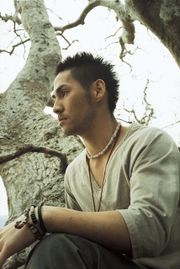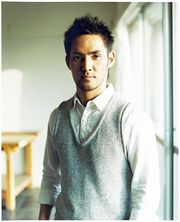 Albums
Chinese Albums
Mini-Albums
Cover Albums
Best Albums
Singles
Digital Singles
Compilations / Other
External Links