Generasia would not be what it is today without the countless contributions by both staff and members alike! Thank you for all that you do!!
DAIGO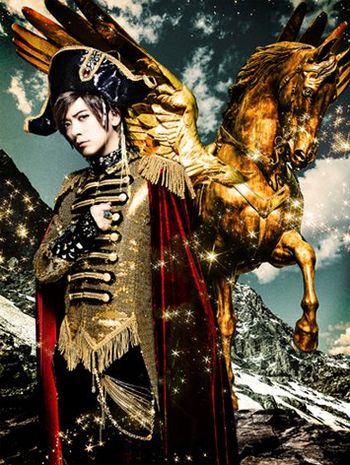 DAIGO is a Japanese rock singer-songwriter, musician, and tarento. He debuted as a major artist as his solo project, DAIGO☆STARDUST, in 2003 under Victor Entertainment, Inc. with "MARIA". Since April of 2007 DAIGO has been the vocalist for BREAKERZ. He belongs to the talent agency A-Plus (part of A-team).
Profile
Information
DAIGO started out in the rock industry with a indie glam rock band named JZEIL in 1998. Under the indies label glam☆glitter records the band released three demo tapes, a mini-album, and two albums. JZEIL disbanded on September 25th, 2001. Sometime later DAIGO started to create his solo career, emulating his idol David Bowie. As DAIGO with the space toys he released four singles.
In 2003 DAIGO was picked up by Victor Entertainment, Inc., and became DAIGO☆STARDUST with the release of "MARIA" on July 21st, 2003. The titular song wasn't written by himself, instead it was written by Himuro Kyousuke (of BOØWY). Once DAIGO went major, he initially stayed away from some of his earlier songs, only to bring back most of them to be re-recorded.
After the release of his debut album on September 21st, 2003 titled The space toy, DAIGO had slowed down in releases. In 2004 he only released two singles and a DVD. Almost a full year after the release of his latest single, DAIGO started to build up publicity for his next album with the release of two more singles. He released the album HELLO CRAZY GENTLEMAN on September 23rd, 2005, a full two years after his first album. During 2006, DAIGO has spent the year performing many live concerts and developing a new alternate idenity - DAIGO☆PUNK. The punk identity seemed to be a live only thing as no releases has been made under the new name.
On May 31st, 2007 in his blog DAIGO commented that the one-man live on June 4th titled "DAIGO☆STARDUST FOREVER" would be the last time he would perform as DAIGO☆STARDUST. A month before that in April, DAIGO, along with AKIHIDE and SHINPEI, created the rock band BREAKERZ. They signed with the major label ZAIN RECORDS (part of Being, Inc.) and debuted with the album BREAKERZ on July 25th, 2007. The band played their first live almost two weeks later on August 5th at SHIBUYA BOXX. In 2012, he joined the Halloween project HALLOWEEN JUNKY ORCHESTRA.
On January 11th, 2016 he announced that he married actress Kitagawa Keiko that same day.
Discography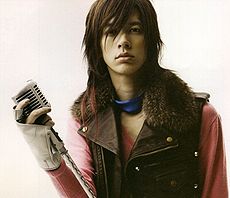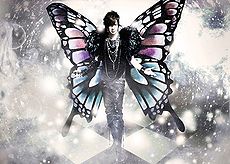 Note: All of the follwing releases are under DAIGO☆STARDUST unless stated.
Albums
Cover Album
[2018.12.05] Deing (DAIGO)
Singles
Split Single
DVDs
Compilations
Books / Magazines
Books
[2003.12.24] D☆S PHOTOBOOK
[2008.10.16] DAIGO Rock (DAIGO)
[2008.12.04] DAIGO Pop (DAIGO)
[2008.12.24] DAIGO Special Box (DAIGO)
[2010.09.xx] DAIGO no Shijiritsu Kyujosho!? (DAIGO)
Filmography
Voice Overs
External Links