User registrations have now been re-enabled. If you previously had an account and logged in via OpenID, please create a new account. Thank you!
Schwarz Stein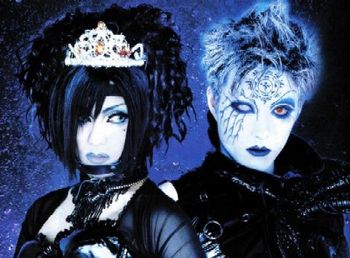 Formed as Rudolf Steiner in 2001. Signed with Mana's Midi:Nette label and became Schwarz Stein in 2002. 2 Feb 2004, two weeks before the release of Artificial Hallucination, they announced their split-up. At 'Midi:Nette presents Dis Inferno vol. III', 15 Dec 2004, Schwarz Stein performed once more along with Moi dix Mois.
After ten years, in 2014, Schwarz Stein restarted their activity.
Members
Discography
Albums
Mini-Albums
Singles
Demos
Video Releases
External Links