Due to an influx of spam accounts getting through and joining the site, user registrations have once again been disabled until further notice as we work on a different solution.
TiA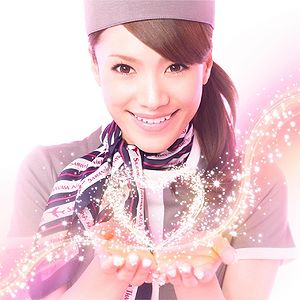 TiA is a Japanese urban pop singer best known for singing themes for the anime NARUTO and Yakitate!! Japan. She officially debuted on the Epic Records label as TiA in June 2004, but when she moved to RAINBOW ENTERTAINMENT in 2008, she changed her name to TIA. In 2011, TIA changed the label again to Knife Edge/Pony Canyon, and returned again to former name TiA.
Profile
Information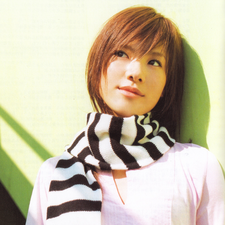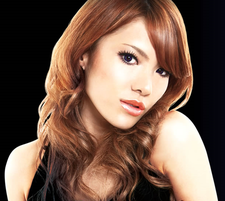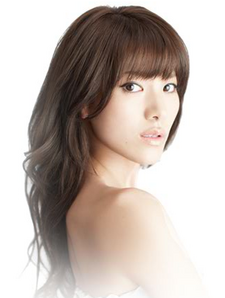 TiA starting writing music at the age of fourteen. She made her debut on June 9th 2004, with the single single "Every time". The song was self-written and composed, and the track was written when she was only sixteen. The song has been described as a powerful soul track, with an urban edge. The single garnered her a lot of attention, and became a "power play" song on many radio stations.
Soon after Sony announced TiA's next single, "Ryuusei". Sony described the song as a "refreshing pop number". It was announced that starting on September 7th, that "Ryuusei" would be used as the ending theme song to TV Tokyo's NARUTO anime. This single also proved to be moderately successful, charting within the top 40 on the Oricon.
TiA's third single, became her first double a-side. "Negai / Birthday Eve" was released on November 17th 2004. The first track, "Negai" was described as a winter love song, while "Birthday Eve" was described as a medium dance number. Even with its tie-in's (Birthday Eve was used in the Center Flower dorama) the single only managed to peaked at #120 on the Oricon chart.
Less than a month after third single, TiA released her debut album, humming. The album did well compared to her recent single, reaching #30 on the Oricon. The album was produced by a variety of artists, whom have worked with singers such as Utada Hikaru, MISIA, and CHEMISTRY.
It was months before anything was heard from TiA. She returned eight months later with the fall release of "Promise". The song was used as the opening theme to TV Tokyo's Yakitate!! Japan (焼きたて!! ジャぱん) anime. The single peaked at #49 on the Oricon.
In 2006, TiA released her fifth single, "Zutto Zutto...". The song was written about lovers who are separation after their high school graduation and how they act after being reunited years later. The lyrics were written because, TiA was going to graduate in the summer. The release was also her first to have her name in full caps as, TIA. The single didn't have a tie-in and failed to chart within the top 150. TIA soon went on a hitaus, and it was unsure if she would return.
Almost two and a half years had past before anything was heard from her. In 2008, TIA returned to the music world. It was then learned that she left Sony Music Entertainment and had moved to the indie label, RAINBOW ENTERTAINMENT. On June 11th 2008, TIA released her debut mini-album, Girl's Soul. She will release her second full-length album, message on October 28, 2009.
In 2012, she returned with her ​​new album Love Attendant, and returned again to former name TiA.
Discography
Albums
Mini-Album
Singles
Digital Singles
Collaborations
External Link